IPIFF webinar December 2021 – Challenges and opportunities for the European insect food sector
IPIFF webinar DECEMBER 2021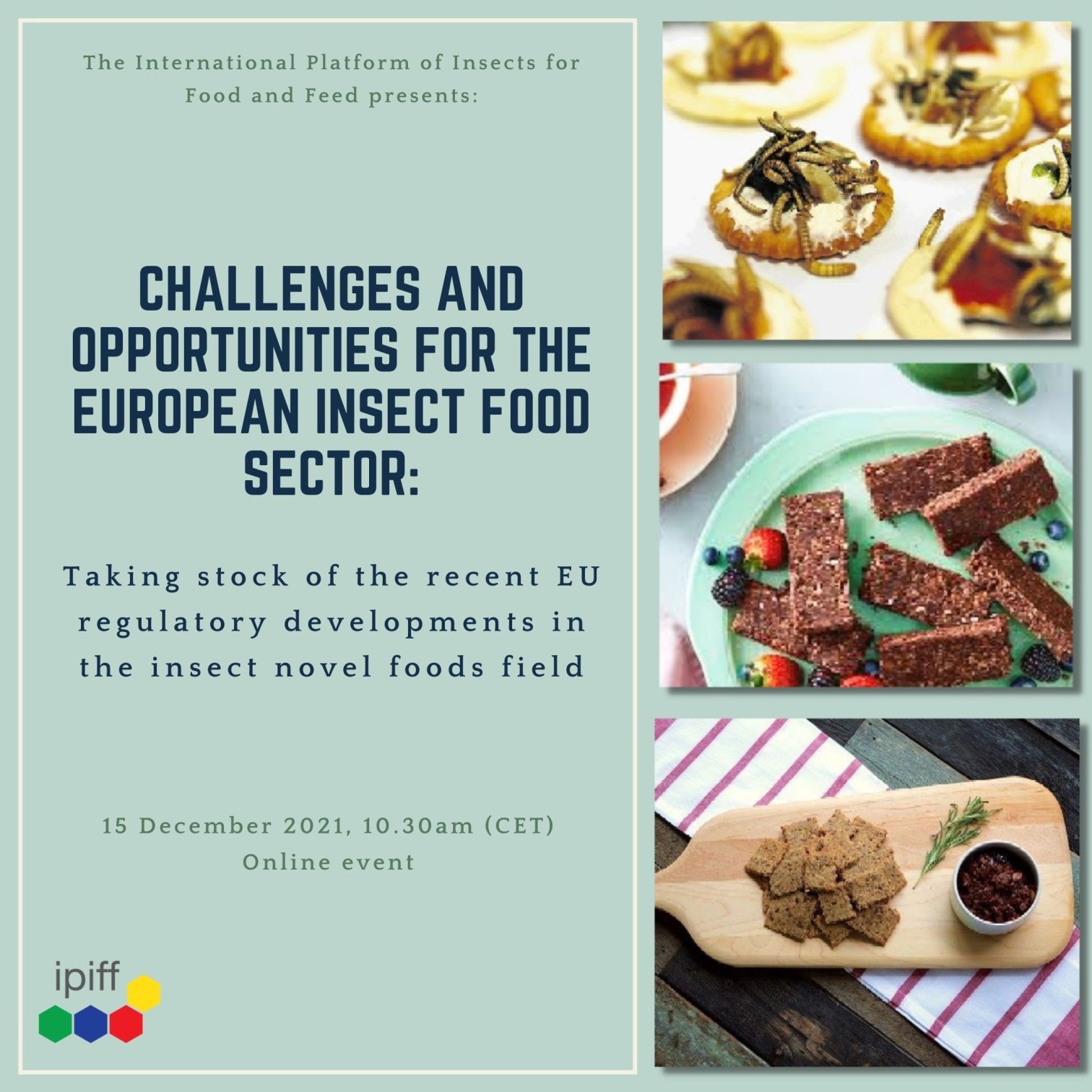 2021 has been a very eventful year for the European insect food sector: several regulatory milestones were reached, including two insect novel food authorisations – for dried yellow mealworm and for dried and frozen migratory locust respectively. In addition to that, EFSA published promising risk assessments on dried and frozen formulations from house crickets and on frozen and dried formulations from yellow mealworms. Both opinions could soon lead to additional authorisations.
To take stock of these developments and to discuss possible future developments and their implications, IPIFF will organise on 15 December 2021 a dedicated webinar on insect novel food for which we will welcome speakers from DG SANTE (European Commission), EFSA, the European Snack Association (ESA) and of course the European insect food sector.
We hope you will join us, too! You can register for the event here.