MEET THE SPEAKERS of the IPIFF International Workshop – 3rd December 2019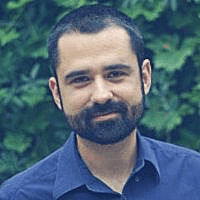 Antoine Hubert – IPIFF's President
Antoine Hubert is Chairman, CEO and co-founder of Ynsect, a French based company operating in the farming and processing of insects for animal feed and pet food markets. Ynsect was one of the IPIFF Founding Members back in 2012. Antoine holds the position of IPIFF President since April 2015: he chairs the General Assembly and ensures association representation towards relevant EU stakeholders such as the European Commission and professional associations.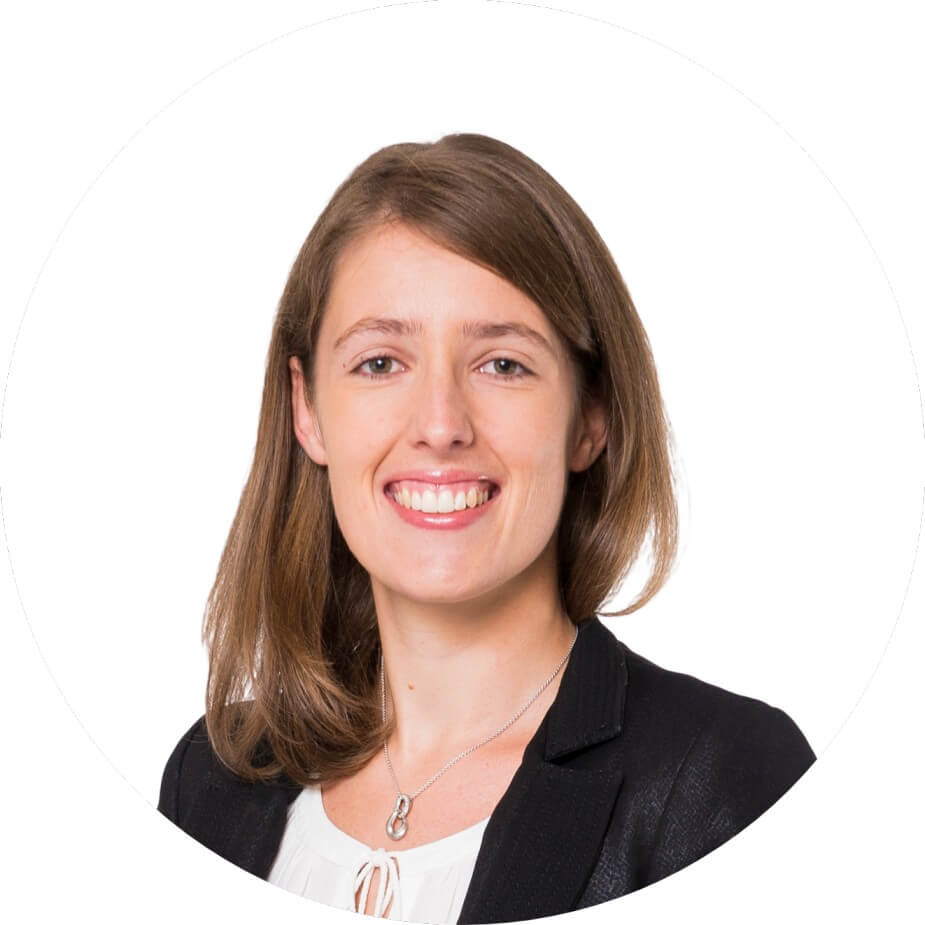 Cindy Schoumacher – European Commission
Cindy Schoumacher is a Policy Officer at the European Commission, DG RTD, Unit C2 Bioeconomy & Food Systems. She is working on Food 2030 and more specifically on dietary shift and alternative proteins, as well as the climate aspect of food systems. She holds an engineering degree in agronomy from Agrocampus Ouest (Rennes) and a Master's degree in environmental economics and policies from AgroParisTech (Paris). She is knowledgeable about European agricultural and environmental economics and policies, climate change, marine issues and biodiversity.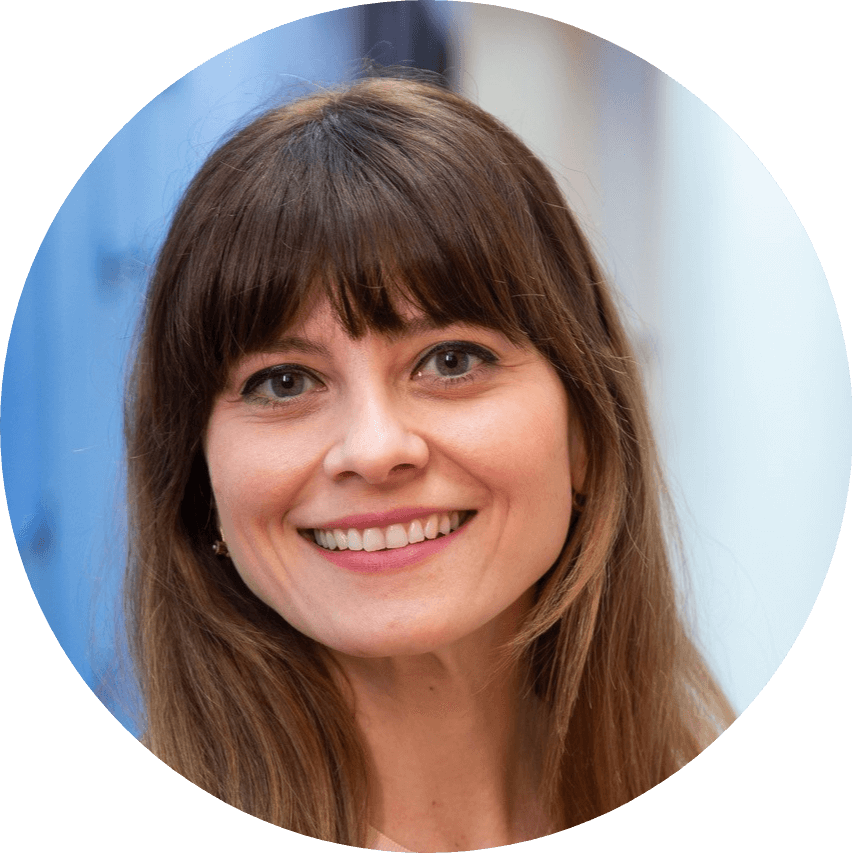 Beyhan Bektasoglu de Jong – Analyst animal protein at Rabobank
Beyhan is working as a research analyst in the animal protein team of Rabobank's Food & Agribusiness Research department, based in Utrecht, the Netherlands. Within the team, she is focusing on the seafood sector particularly covering aquaculture, seafood trade and consumption, and alternative proteins for feed and food. Prior to joining Rabobank, Beyhan got her PhD degree in Agricultural Economics with a focus on international trade policy analysis from the University of Hohenheim in Germany.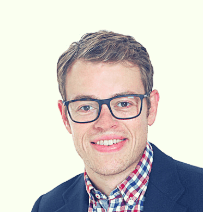 Lars-Henrik Lau Heckmann – IPIFF ExCom Member
Lars-Henrik Lau Heckmann is Technology manager and leader of the insect production group at the Danish Technological Institute (DTI), a private self-owned not-for-profit international research and technology organisation providing services and expertise in a wide range of business areas. Lars has extensive R&D experience and a strong academic background in biology. Since 2014, he has been the main driver of building an innovation chain at DTI focusing on insects as food and feed. Moreover, Lars was a member, and lately Chair, of the IPIFF Novel Food Task Force.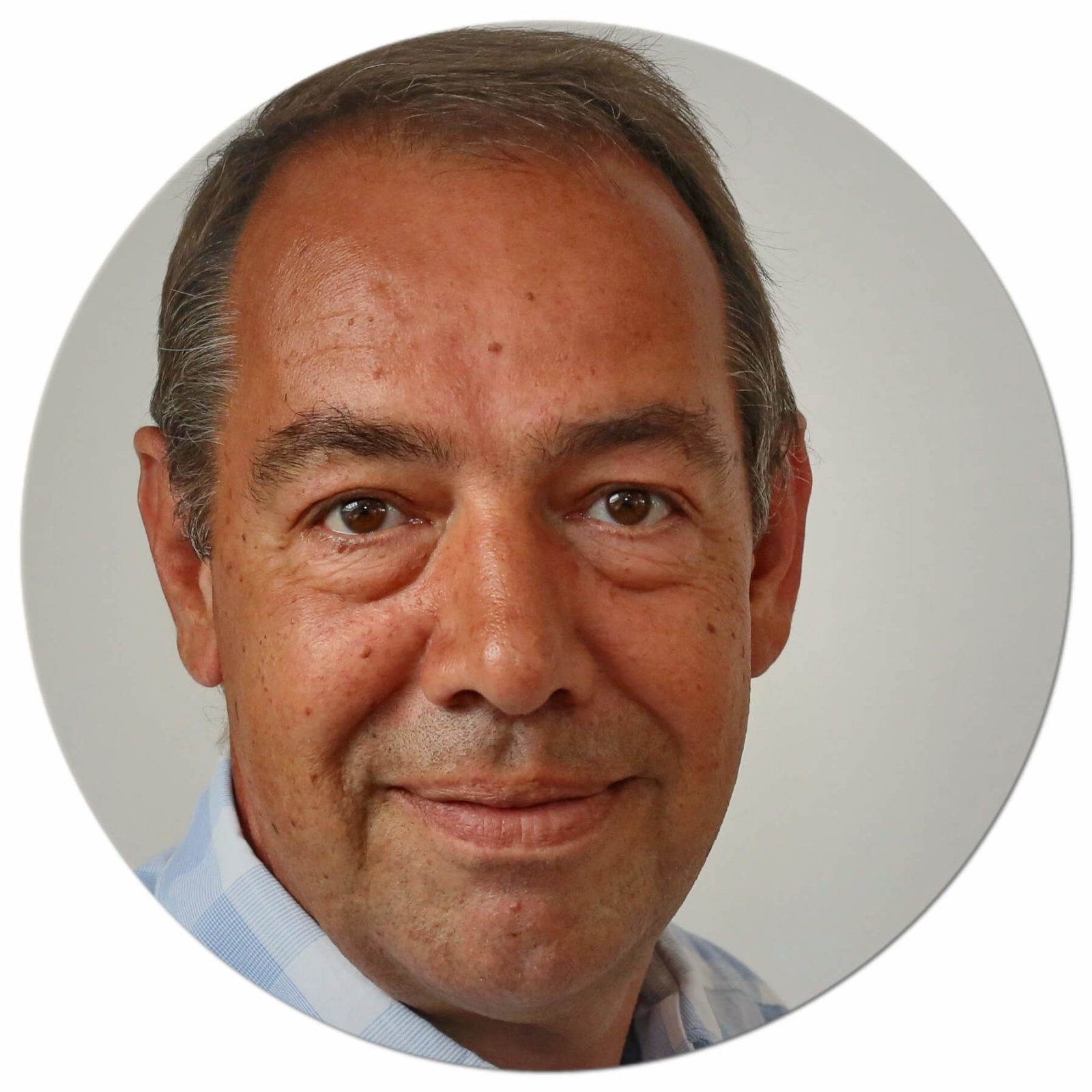 Teun Veldkamp – SUSINCHAIN Project Coordinator, Wageningen Livestock Research
Teun Veldkamp is senior researcher animal nutrition in the Animal Nutrition department of Wageningen Livestock Research. Dr. Veldkamp joined Wageningen UR Livestock Research in 1989. In 2002 he received his Ph.D. on the thesis "Heat stress and diet utilization in male turkeys – The role of dietary energy and amino acids". Now he is working on poultry nutrition research in broilers, laying hens, broiler breeders and turkeys. Main research topics in poultry nutrition are feed evaluation, amino acid requirements, feed additives: efficacy and tolerance trials for registration purposes and since 2012 Dr. Veldkamp is involved in many projects related to insects as feed. Dr. Veldkamp is coordinator of the H2020 project SUSINCHAIN (Sustainable Insect Chain). This project started on 1 October 2019 and will last until 30 September 2023. Since 2016 Dr. Veldkamp is president of the Study Commission Insects of the European Federation of Animal Science and he is member of the editorial board of the Journal of Insects as Food and Feed.

Valeria Mariano – European Commission
Valeria Mariano is currently working as Research Policy Officer in DG AGRI contributing to the development and implementation of DG AGRI's overall research and innovation strategy within the framework of Horizon 2020, Horizon Europe and the European Innovation Partnership for agricultural productivity and sustainability (EIP-AGRI). She is more specifically following R&I in the areas of livestock and digitisation.
Valeria is a veterinarian with a Master degree in Veterinary Public Health (VPH), and a specialisation in Animal Health, Husbandry and Production. In the last 13 years, devoted mainly to the veterinary sector, she gained experience on R&I at European level. She has been involved in several projects for coordination and implementation of EU research activities and taken active part in planning methodologies, programming and monitoring activities.

Alexandra Neyts – Secretary-General EATiP
Alexandra Neyts is the Secretary-General of the European Aquaculture Technology and Innovation Platform (EATiP). This industry driven, multi-stakeholder platform is dedicated to develop, support and promote technology and innovation in the aquaculture sector. For the past few years, she has been involved in the establishment and operation of the EATiP Mirror Platform working group, which aims at mobilising in particular small and medium sized enterprises in European collaborative research and networking activities. Ms. Neyts moved to Norway in the mid-nineties to engage in European projects and the promotion of interdisciplinary ocean space research, but always with a focus on aquaculture. She holds a Master of Science degree in bioscience engineering from the Ghent University in Belgium.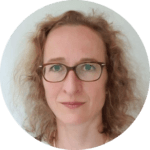 Miriam Schneider – Director of the German Food Retail Association
Miriam Schneider, a German national, has a law degree from Cologne University and a LL.M. post-graduate degree from Durham University. She started her career at HOTREC, the European association for hotels, restaurants and cafes before moving on the retail sector. At the German Retail Association HDE she was initially responsible for payment systems and internal market issues and later additionally focused on consumer law and food law issues. Since 2015 she joined BVLH, the German Food Retail Association, as the head of its Brussels office working on all food-related topics.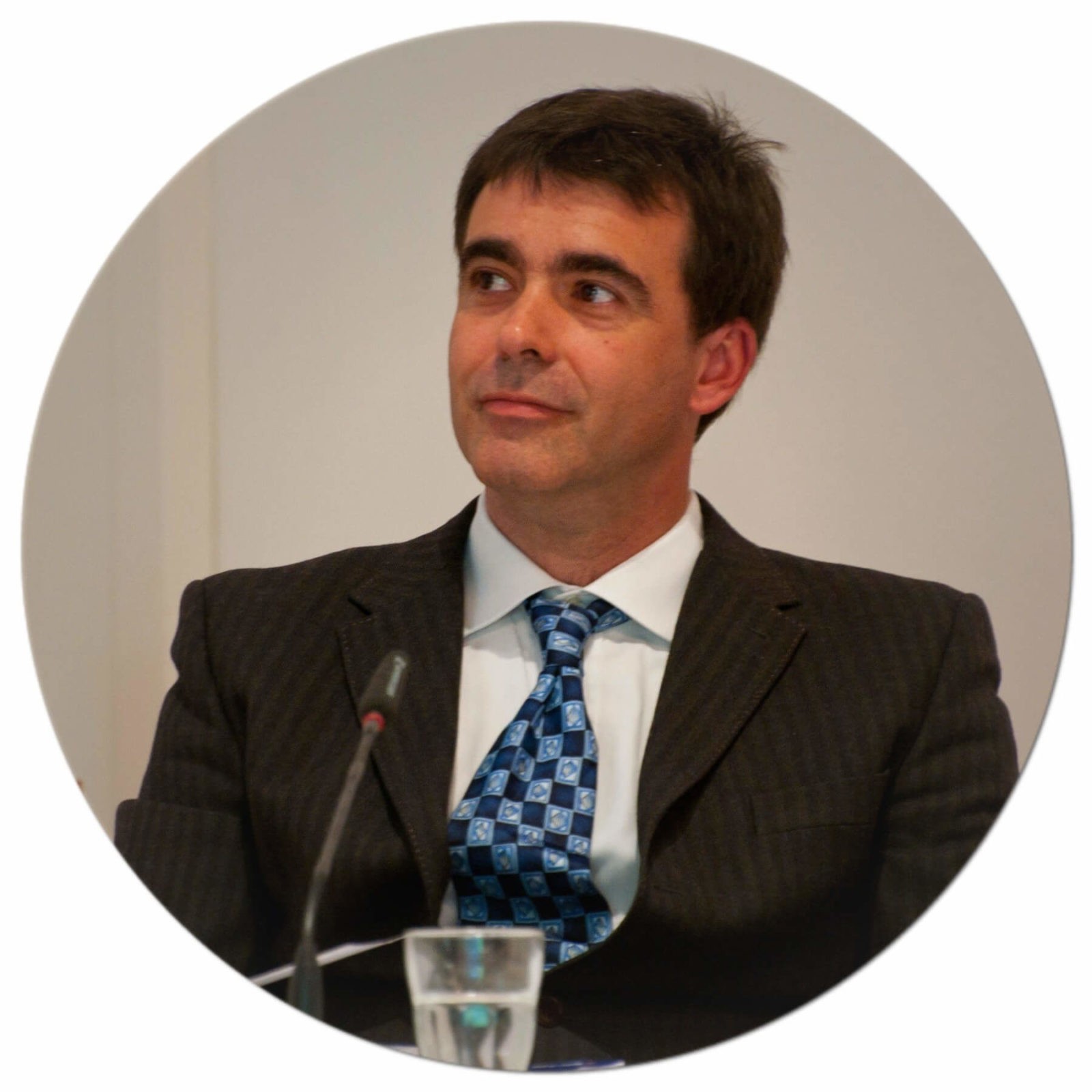 Stefano Sforza – University of Parma
Stefano Sforza is full professor of Organic Chemistry in the Food Chemistry Unit at the Department of Food and Drug, University of Parma (Italy). His expertise concerns mostly protein characterizations and properties in food and biomasses, including valorization of protein fraction from food waste and food byproducts. His insect-related research lines concern extraction and fractionation of proteins from insects, impact of insect processing on protein and lipid quality, production of protein hydrolysates from insect proteins, allergenicity of insect proteins, presence and metabolism of feed-derived mycotoxins in insects, species authentication methods for insect-containing feed. He is taking part in one EU-H2020 project (InDIRECT) and three regional projects (funded from Emilia-Romagna Region, Italy) studying insect rearing, characterization and valorization. He is the Rector Delegate for representing University of Parma in IPIFF.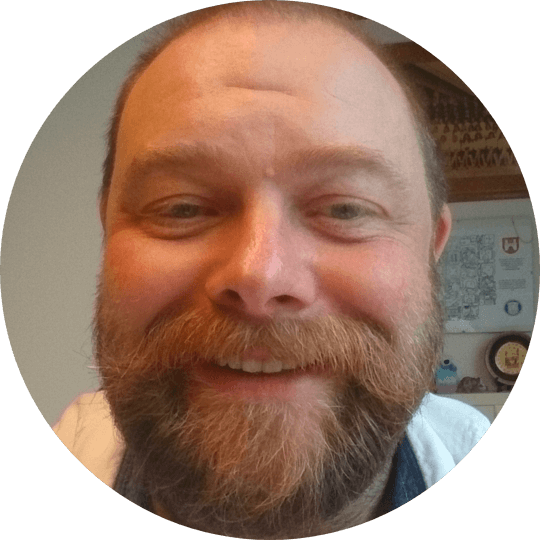 Nils Grabowski – Head of the FVE Insects Task Force
Born in 1969 in Northern Germany, he studied veterinary medicine and animal husbandry at the Universidad Nacional Autónoma de México. Working at the Hannover University for Veterinary Medicine, he is a specialist in milk hygiene and academic teaching.  He has been working with edible insects from 2006 on, attending compositional, microbiological, sensorial, consumer acceptance and processing-related and regulatory issues. In 2019, he became head of the newly created department for productive insects, insect project (IFNext) leader, hearing expert of the EFSA and initiated the INPIHW as a response to the FVE activities regarding productive insects.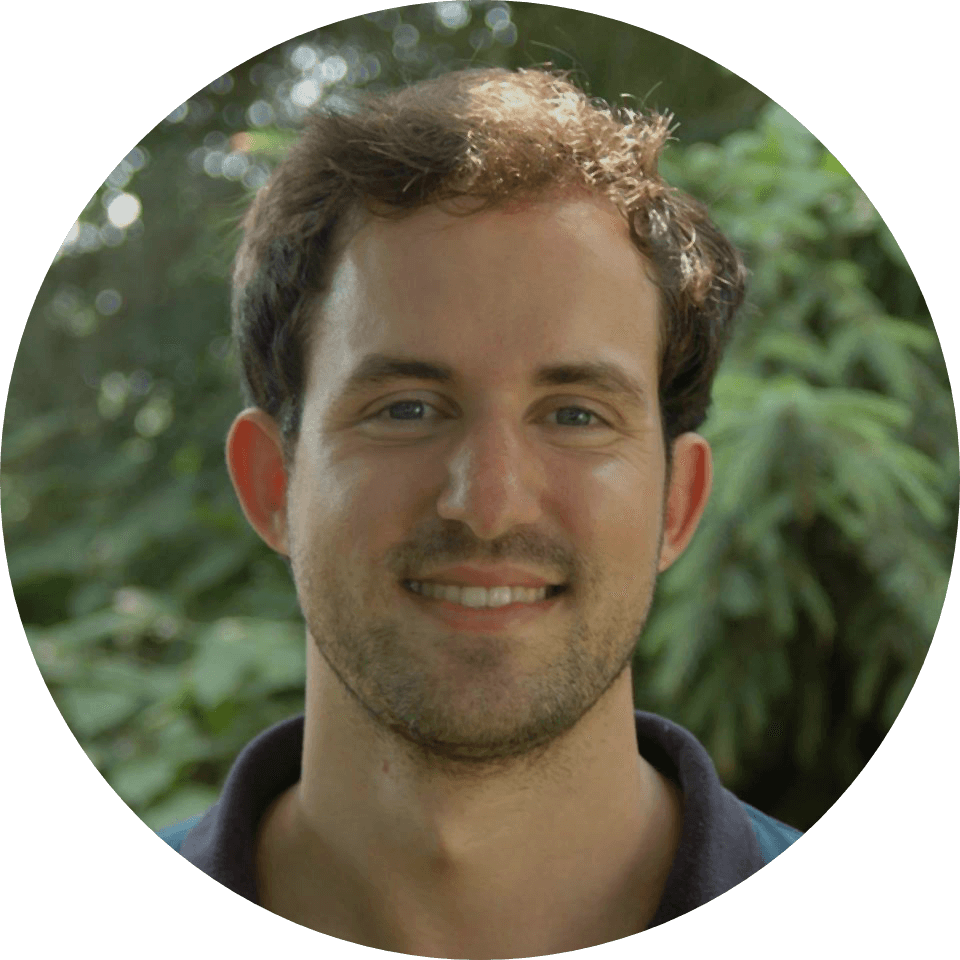 Pierre Foucard – Project leader at ITAVI
Trained in environmental engineering, agronomy and zootechnics, Pierre Foucard is an engineer study various topics related to aquaculture at ITAVI, a french applied research institute that follows closely the needs and challenges of poultry and fish industry in France, while providing tools and professionals expertise to the stakeholders.
ITAVI works on different problematics including "Feeding, health and evolution of production methods". "Alternative nutrition of farmed fish" in particular has been a theme of major interest these last years, and ITAVI recently started to engage a collaborative work with IFIPP on this topic. ITAVI conducted several trials in various fish farming company in France, in collaboration with specialized companies (supplier of insect meal, fish feed manufacturers), in the aim of assessing the technical feasibility of the inclusion of insects' meal in fish diets and the impact on zootechnical parameters and quality of product. This topic could also be of concern for poultry industry in a close future.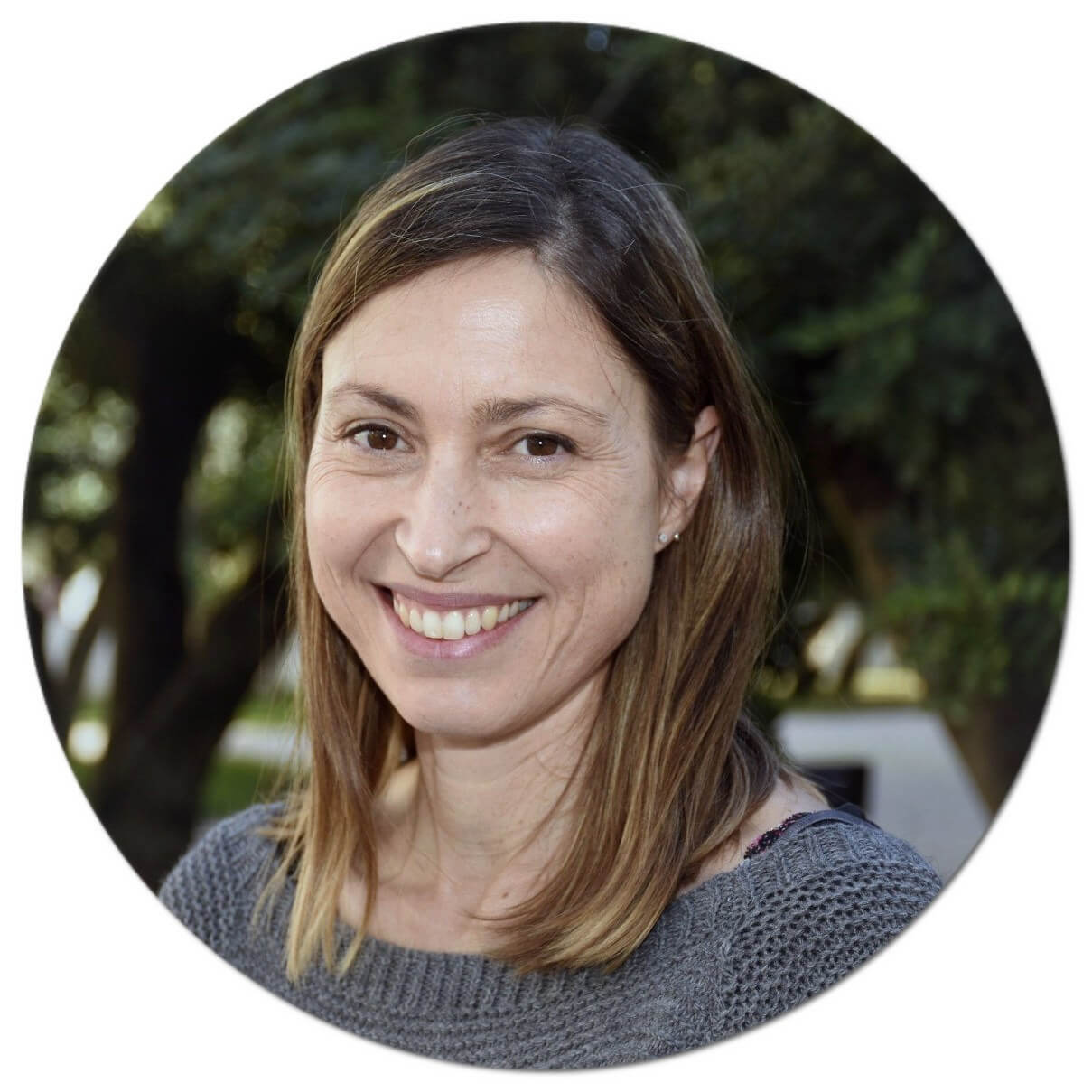 Montserrat Pinent – University Rovira i Virgili
Montserrat Pinent is Associate Professor in the Department of biochemistry and Biotechnology, Universitat Rovira i Virgili (Tarragona, Spain). Graduated in biochemistry and doctor by the URV. Member of the MoBioFood research group, her research is focused on the study of bioactive components of food on health. More specifically, she investigates de effects of food bioactives (i.e. phenolic compounds and protein hydrolysates) on glucose metabolism, satiety and its interaction with the enteroendocrine system. All the work has been published in more than 40 indexed articles, 5 reviews, and 5 book chapters. She has also participated in two patents related to the use of food bioactives on health.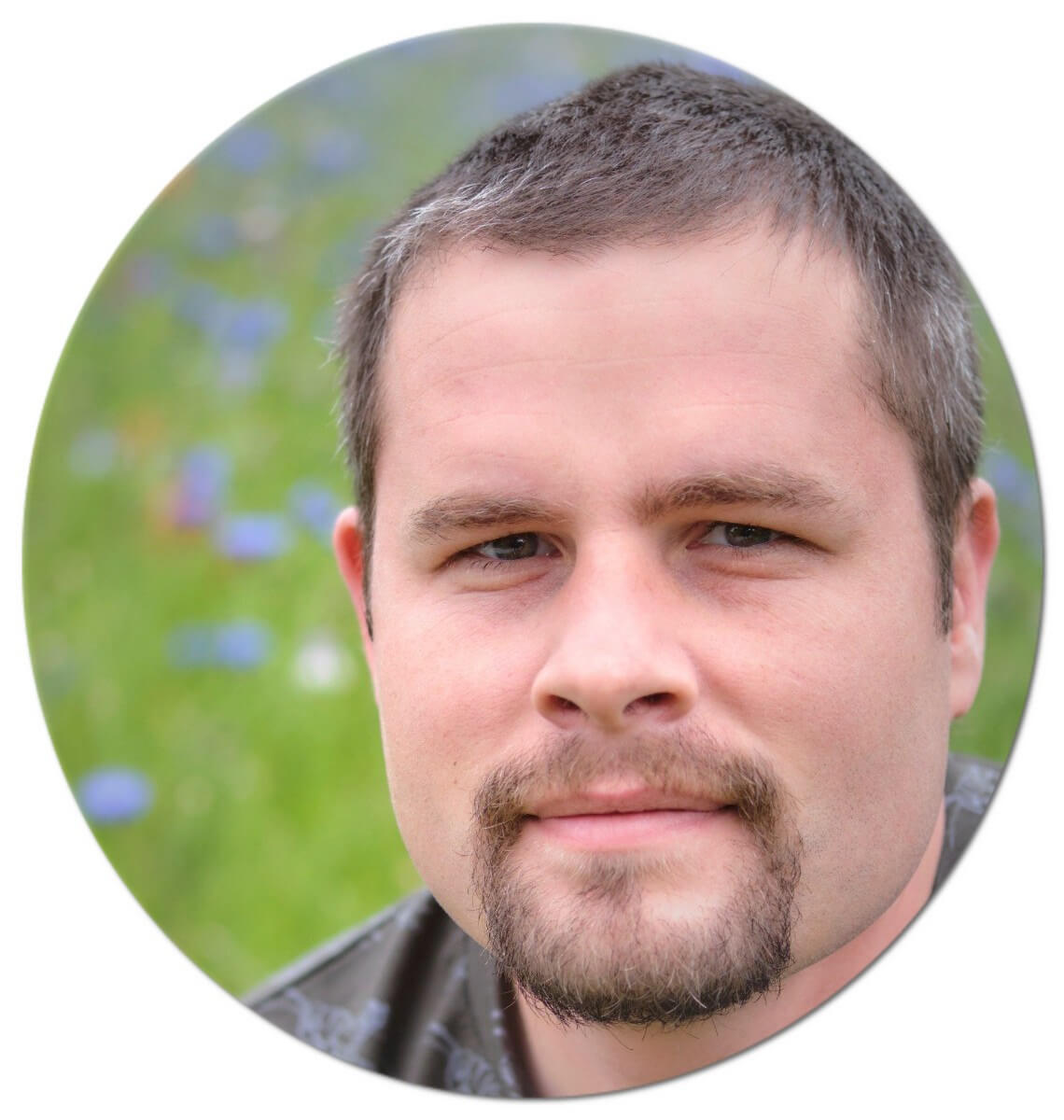 David Deruytter – Inagro
Dr. David Deruytter is a biologist, insect enthusiast and part of the 5-headed team at the insect pilot plant of Inagro. Their mission is to accelerate the growth in the industry by targeted applied research on the primary production of  black soldier flies, mealworms and crickets. They focus their research efforts on for example feed with pre- and pro- biotics,  biological control of pest species and optimizing the rearing efficiency. Besides research, informing the industry and public is a major task with approximately 1000 people every year visiting the facility from all corners of the world.
Sergiy Smetana – Head of Food Data group at the German Institute of Food Technology
Dr. Sergiy M. Smetana works as a Head of Food Data Group at DIL since 2017. However, he joined the institute in 2013 as Research Associate. Before that he worked as a visiting Fulbright Scholar in Brook Byers Institute of Sustainable Systems (Georgia Institute of Technology, Atlanta, GA, USA) for a year and 6 years as an engineer in Institute of Nature Management and Environmental Problems (Ukraine). During his career he was responsible for environmental impact assessment of technologies (related to food, mining and landscape construction). The focus of current activities is in sustainability assessment of innovative food processing technologies, data analysis of food systems, alternative sources and production systems of food and feed and modelling of complex food systems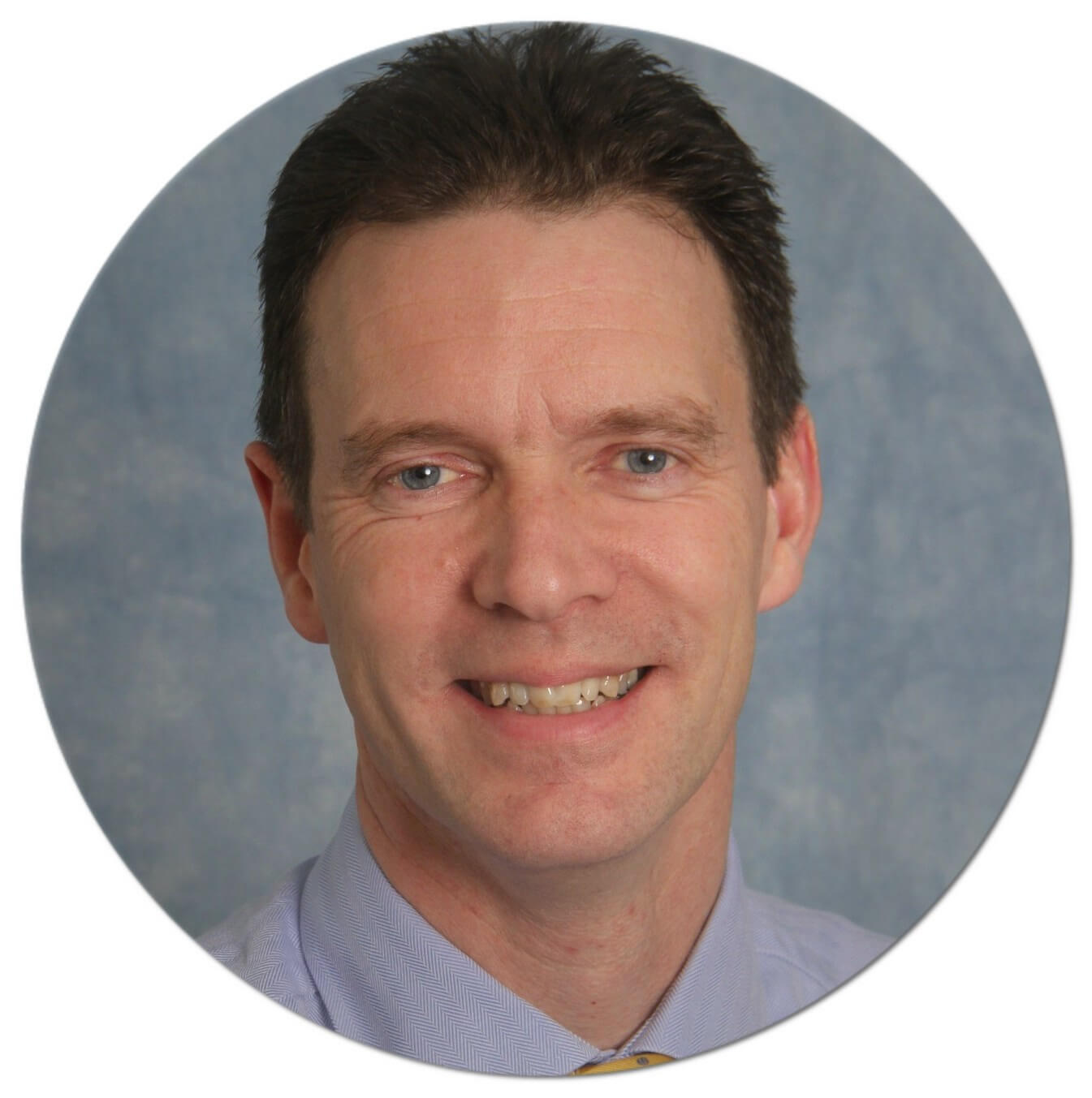 Paul Featherstone – President at the European Former Foodstuff Processors Association (EFFPA)
Paul Featherstone is Group Director of SugaRich, the UK's largest recycler of surplus food into high quality animal feed. With over 30 years' experience in the UK agri-business supply chain, Paul has extensive knowledge and expertise in this specialist field.He has been President of The European Former Foodstuff Processors Association (EFFPA) since January 2014 – representing the interests of all EU member states' businesses involved in the safe processing of food to feed. He has been a key figure in representing the former foodstuff processing sector over the past years at the European Commission and the European Food & Feed Industries.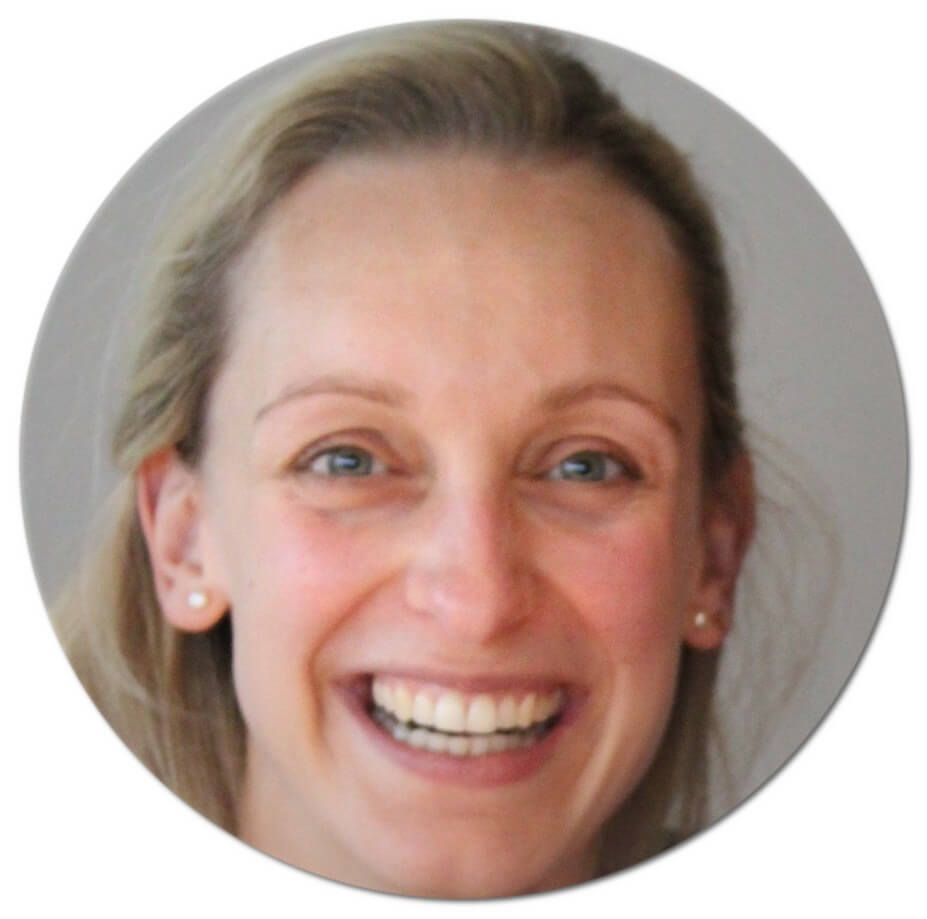 Lotte Frooninckx – Thomas More University
Graduated in 2010 from KU Leuven as Bio-engineer specialization biotechnology. In 2015, she obtained her PhD in biology at the Research group of Functional Genomics and Proteomics, KU Leuven. During her PhD she investigated the role of neuropeptidergic signalling in the nematode C. elegans. After her PhD she started working as an application specialist for GPC/SEC and microcalorimetry technologies at Sysmex. Since 2016, she works at Thomas More University of Applied Sciences as a researcher at the research group RADIUS where she is responsible for the research projects on insect rearing. The main focus of the insect rearing team is: (1) Optimization of rearing protocols for different insect species , (2) Valorization of organic side streams from industry and agriculture, (3) Development of pilot scale production systems, (4) Quality and safety during insect rearing and (5) Legislation.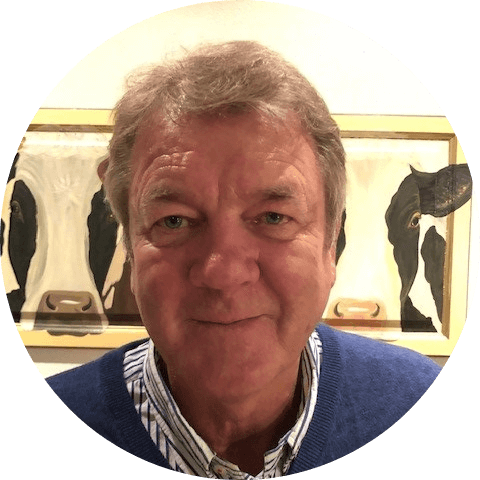 Henk Lommers – Supply Chain Manager at the Dutch Ministry of Agriculture
Graduated at the University of Utrecht as Veterinarian (1986) and Master of Dutch Law (1986), Henk Lommers started to work at the Ministry of Agriculture, Nature and Food Quality in 1990 as Head of Unit Veterinary Practices. Four years later, he went to the Council on Animal Affairs as Vice-Secretary and later Secretary, being also subsequently appointed as Secretary of the Commission Biotechnology on animals. At the Dutch Ministry of Agriculture, Mr Lommers is also in charge of the insect sector in the Netherlands.
Heinrich Katz – IPIFF's Treasurer
Heinrich Katz is Managing Director and main shareholder of Hermetia Deutschland GmbH & Co. KG, a German based company rearing Black Soldier Fly for animal feed and pet food markets mainly. Hermetia is also involved in R&D activities in the field of insect rearing and the production of derived products. Hermetia was one of the IPIFF Founding Members. Within the association, Heinrich holds the position of Treasurer since April 2015. He is also President of Katz Biotech AG, a German stock based company rearing insects and mites for biological pest control and ecotoxicological tests.