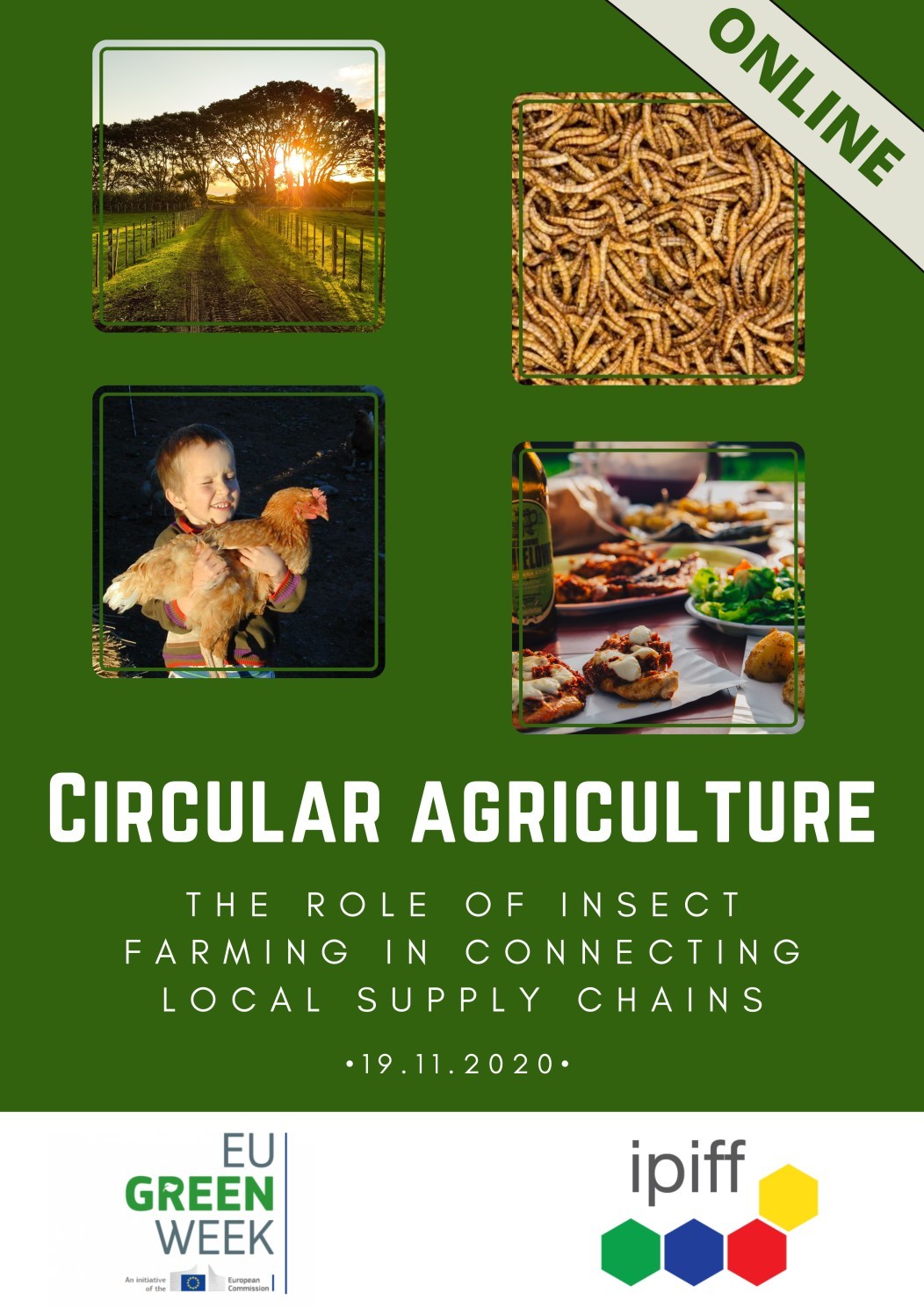 IPIFF – the International Platform of Insects for Food and Feed – the umbrella organisation of the European insect producing sector, hosted an International Workshop entitled 'Circular Agriculture – the Role of Insect Farming in Connecting Local Supply Chains' on the 19th of November.
Latest updates:
Organised online, this conference focused on the contribution of the European insect sector to the objectives of the 'Farm to Fork' Strategy. Notably, stakeholders active in different links throughout the insect production value chains, together with members of the civil society and representatives of the European institutions, engaged in a constructive dialogue on the contribution of insect farming to improving sustainability in the agri-food sectors. Among others, the speakers focused their intervention on key societal challenges, such as the need to improve circularity in food production, the potential to upcycle underutilised streams into higher-value protein rich-materials, but also the synergies between insect farming and organic agriculture.
The final programme of the event is available through this link and the updated biographies of the panellists and speakers here.
IPIFF is proud to announce that this International Workshop is a #EUGreenWeek partner event.
Follow the hashtags #EUGreenWeek & #GreenWeek for more information regarding this initiative.
Interested in updates about insects?
Interested in updates about insects?