IPIFF webinar September 2021 – EU authorisation of insect proteins in poultry and swine feed: Opportunities for more resilient and sustainable agri-food supply chains
IPIFF webinar September 2021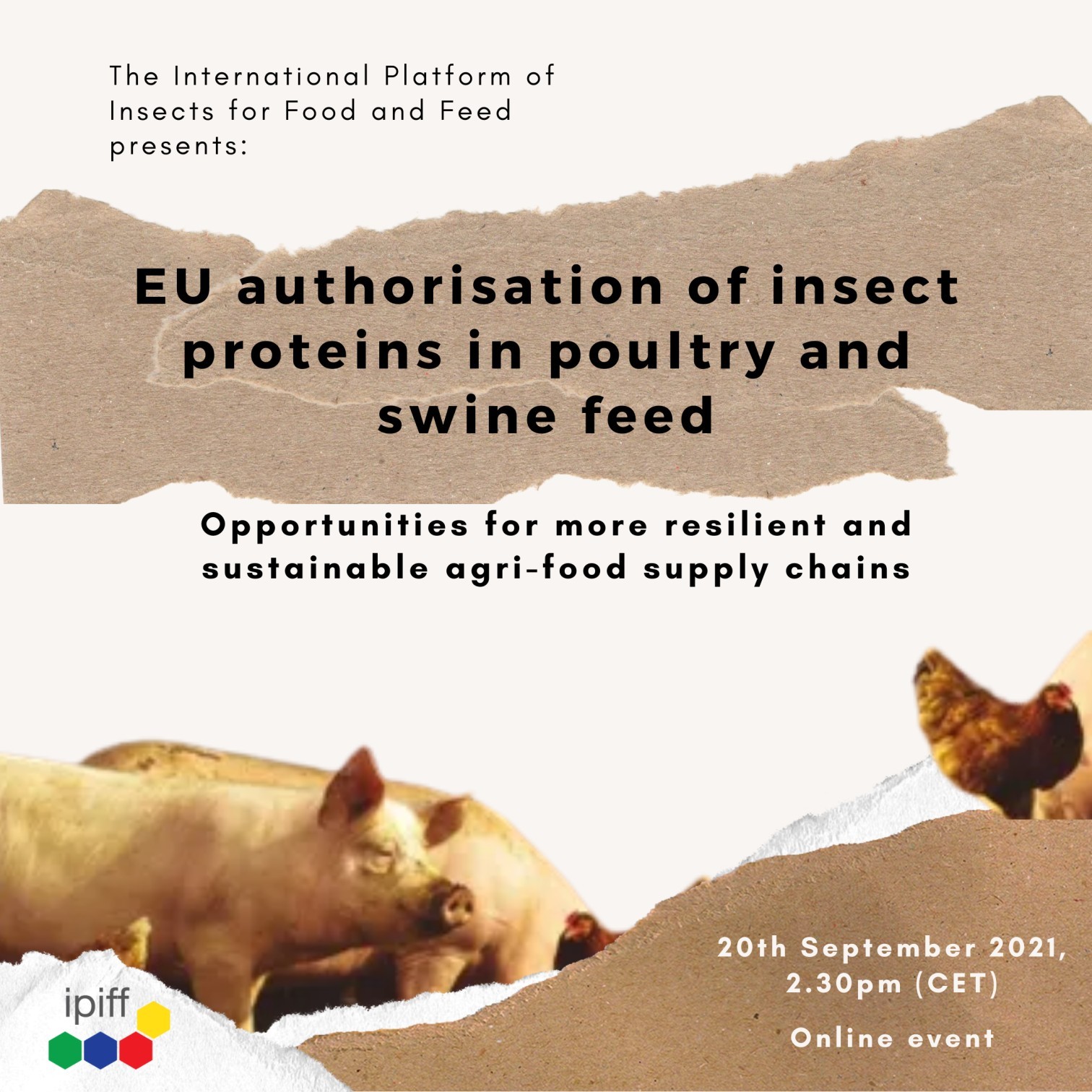 Following the authorisation of insects in aquaculture animals in July 2017, the Commission Regulation (EU) 2021/1372 authorises the use of processed animal proteins derived from insects (insect PAPs) in poultry and pig feed. As this authorisation entered into force on the 7th of September, this webinar will focus on the benefits of insect PAPs for European agri-food actors and consumers as well as on the expected positive effects of this authorisation on the development of the insect sector.
The draft programme of the event is available through this link and the updated biographies of the speakers here.
The registration is now closed.