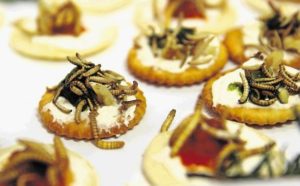 The International Platform of Insects for Food and Feed is very pleased about the publication of the Commission's Implementing Regulation authorising frozen, dried and powder forms of Tenebrio molitor as a novel food. 
This novel food authorisation, based on the Dutch company Fair Insects B.V. (a Protix company) application back in 2018, is the second EU-wide authorisation covering yellow mealworm insect food products. Novel food authorisations are indeed product specific.  The authorisation will come into effect on 1 March 2022.
For more information, please consult the Implementing Regulation. For more information on the Novel Food process, have a look at the IPIFF's FAQs on edible insects and IPIFF's Briefing Paper here. 
Interested in updates about insects?
Interested in updates about insects?