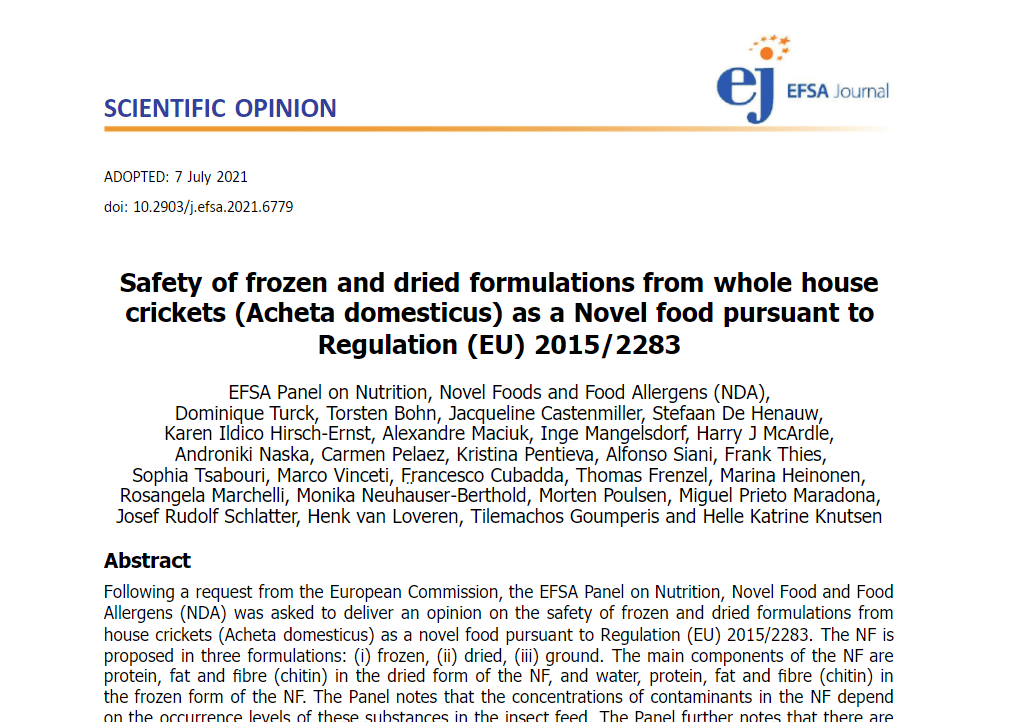 The European Food Safety Agency confirmed the safety of frozen, dried and ground house crickets (Acheta domesticus), marking another achievement for the edible insect sector.
This opinion results from an application submitted by the Dutch company Fair Insects B.V. (a Protix company) back in December 2018. According to the NF process, this opinion will be submitted to the European Commission in order to prepare a draft Regulation authorising the product for commercialisation within the EU. The authorisation can be expected for early 2022.
For more information on the Novel Food and their related steps, have a look at the IPIFF Briefing Paper and at the above mentioned EFSA opinion.
Interested in updates about insects?
Interested in updates about insects?