28th May 2018: The EU insect platform publishes guidelines to help producers prepare novel food applications
IPIFF published today a package of guideline documents aiming to assist insect producers in preparing novel food applications. Under the 'new' EU novel food legislation (i.e. Regulation 2015/2283), insects intended for human consumption in Europe must indeed be authorized by the EU institutions, on the basis of an application dossier prepared by the producer(s).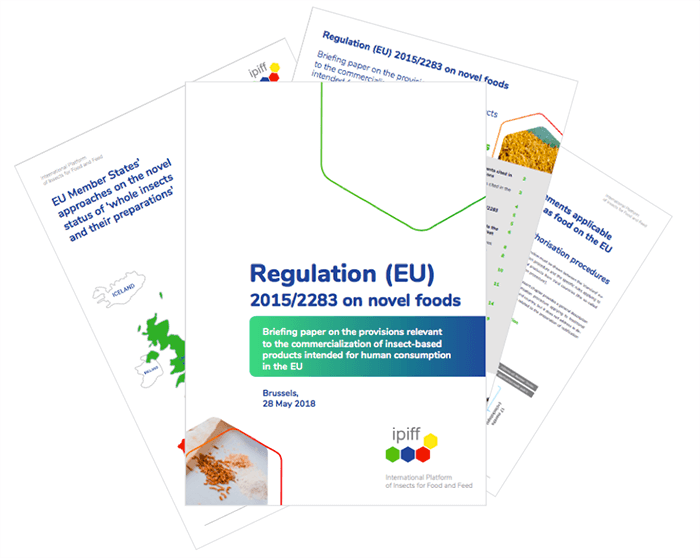 The above package is composed of 4 documents:
Summary guidelines, which outline the different administrative steps to be followed by insect producers intending to submit a novel food application;
A briefing legal paper containing an in-depth analysis of the provisions of the 'new' novel food legislation that are relevant for insect producers;
A summary scientific report outlining approaches to addressing data requirements for novel food applications;
A database of publicly available studies that are relevant to the safety of insects for human consumption.
You can view and download these contribution papers on or publications page.
UPDATE: Please note that, as of August 2019, this version is obsolete. To have access to the updated version, please check the Updated Briefing Paper (in the section 'Publications'), or download it using this link.
For further information about the full scientific report and the database of publicly available studies, please contact the IPIFF secretariat.
Interested in updates about insects?
Interested in updates about insects?